Montana Precision Products plans to grow by 80 to 100 employees, executives say
by
26th August 2016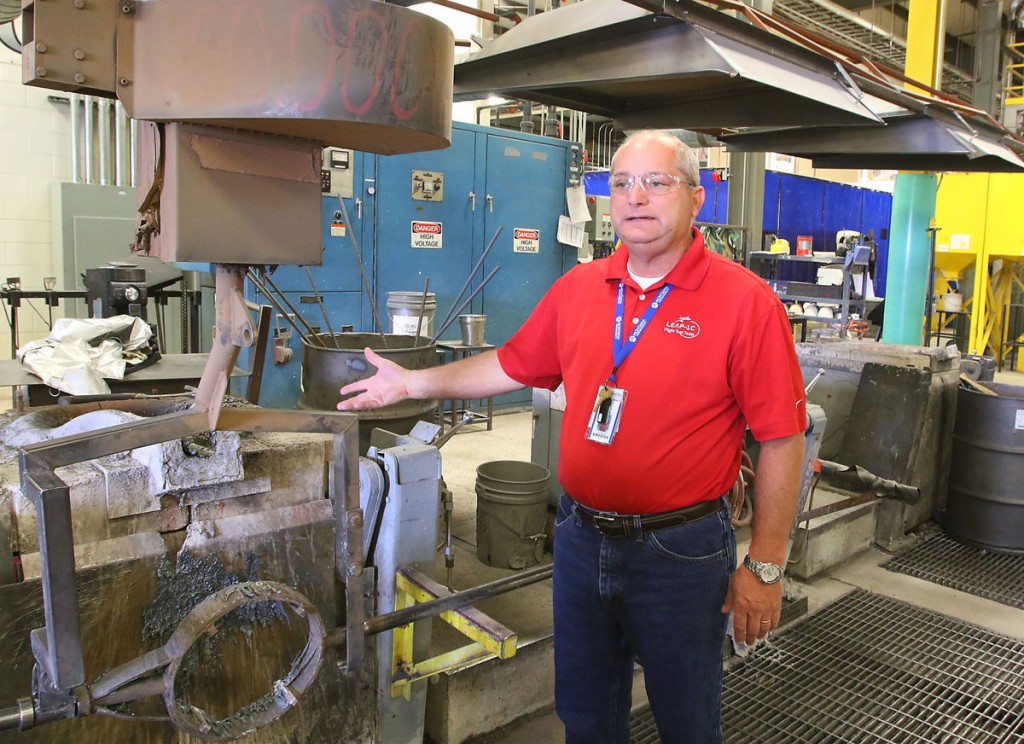 Montana Precision Products—an industrial- and aerospace-parts manufacturer located just outside Butte on Rick Jones Way—has plans to grow by 80 to 100 employees by 2020, says company general manager Chris Eurich.
According to Eurich, the expansion will be thanks to a new piece of equipment Montana Precision purchased last month from KEA Automation — a company from Telford, U.K., that makes automated systems for the casting industry.
Euirch said the $1.5 million piece of equipment will be an "aerospace shell line" that includes a humidity-controlled environment and a robot than can automate various parts of the casting process.
In case you're not privy to world of casting, Montana Precision Products makes parts for jet engines and industrial equipment in a process that involves, among other things, molding, casting and (the best part) pouring liquid-hot metal.
Montana Precision was created in 2013 when SeaCast Inc. and General Electric formed a 50-50 joint venture for the purpose of building tubes, ducts and other small structural casts for GE's jet engines.
Butte natives and brothers Bert and Mike Robins owned SeaCast at the time, and they continue as the owners of Montana Precision today.
Currently the folks at Montana Precision Products are creating parts for a new generation of engines from GE called "LEAP."
GE rolled out plans for the new LEAP line about four years ago, Eurich said, and at the end of last year the first of the three engines in the series became commercially available.
In the years ahead LEAP engines are expected to be installed in Airbus's A320neo, Boeing's 737 MAX, and the C919 from Comac.
Eurich said what sets LEAP engines apart are their fuel efficiency.
He said the engines are 15 percent more fuel efficient compared with today's engines and can save more than $1 million in fuel over the course of the engine's lifetime — which matters a lot, he said, in the increasingly competitive world of commercial aviation.
"When you look at the airlines, what's the competitive edge?" said Eurich. "Fuel savings."
Eurich said the new equipment from KEA will allow the company to increase production at the facility, which he said already produces "millions of parts" and generates $17 million in sales each year.
And to increase production and meet the demand for LEAP engines, Montana Precision will have to hire more employees.
He said he anticipates the company's machine shop and tube and duct department will grow two times and that staff devoted to casting will increase by three.
He added that the jobs available will require a variety of skill levels, thus making local people eligible for many of the positions.
And the most important part, Eurich said, is that employees will be able to move up in the company.
"We don't have jobs here — we have careers," said Eurich, noting that he envisions the company lasting a long time and boasting generations of workers.
"It will be their kids and their grandkids and so forth," said Eurich. "That's what we're focusing on."