KEA Automation supporting UK Government Ventilator Initiatives
by
16th April 2020
KEA Automation are contributing to the UK Government call for support in the production and supply of Ventilators and Ventilator components.
UK Engineering companies are working together to assist in the fight against COVID-19. KEA Automation is proud to be part of this effort producing components and assembly tooling as part of the Formula 1 Racing teams combined COVID-19 initiatives. With the ultimate goal of increasing ventilator availability in the shortest time, rapid turn around and high precision manufacturing are key factors in this effort. KEA Automation are pleased to receive enquiries from other business requiring high quality manufactured metal parts to support medical ventilator production. If your business is part of the Ventilator 'call for action' or an existing ventilator manufacturer and KEA can help with your production requirements please contact us.
Access our online contact form here.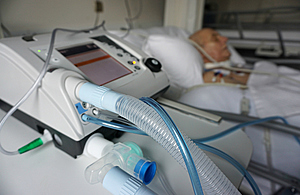 UK Government links
https://www.gov.uk/government/news/production-and-supply-of-ventilators-and-ventilator-components
https://www.gov.uk/coronavirus
[Image Credit: ugurhan / iStock]